We hope you are excited about the official Appium Conference next month. Before the main event, we have a little treat for you! A free, virtual mini-conference: Appium Conf Lite 2021 to get a taste of what is coming at the main event. The mini-event is jam-packed with provocative and engaging sessions to sharpen your test automation skills and shed light on the future of testing. You will also get an opportunity to meet our wonderful sponsors during this mini-event.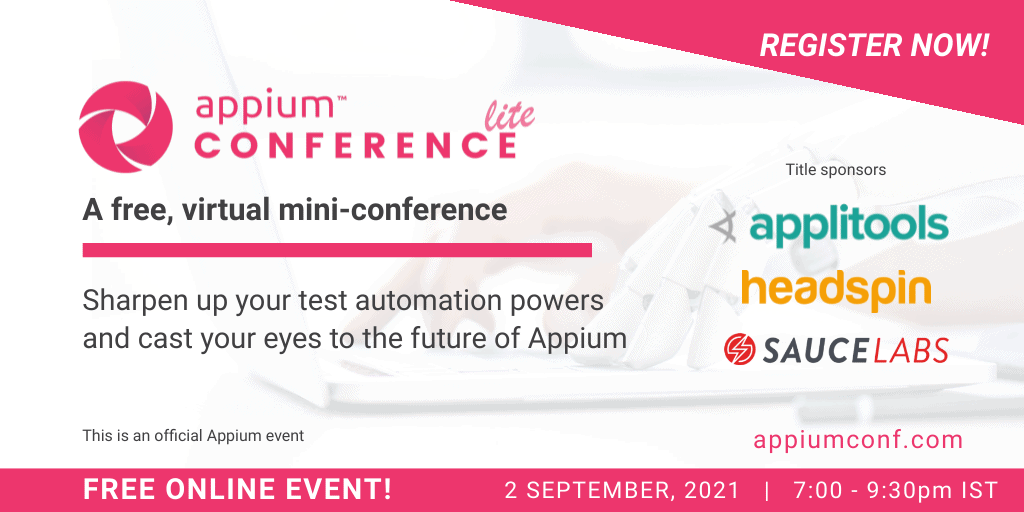 Appium Conf Lite 2021 includes the following sessions:
More sessions will be announced soon...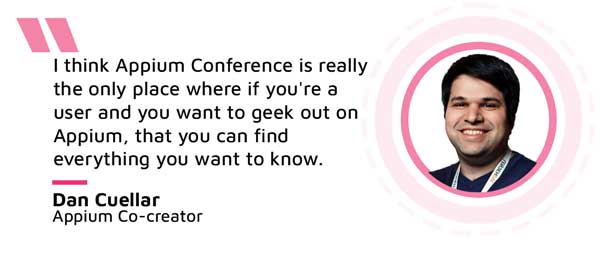 Expand your network with opportunities to mix and mingle with other Appium experts and enthusiasts from the global community.
When is Appium Conf Lite?
Thursday, 2 September, 2021 from 7:00 - 9:30pm IST
Starting 9:30am EDT / 3:30pm CEDT / 11:30pm AEST
Register now to claim your free ticket!